This is what you will see on your PC, in File view, with FileMaker Pro

here in List view with FileMaker: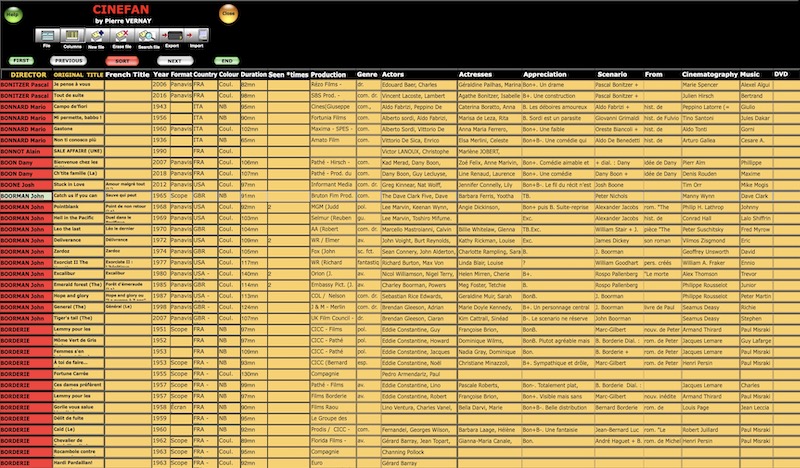 and still in List view with Excel:
New ! An international movie database on your Smartphone
Now, if you, a moviefan, had a Smartphone,




you could consult a page like the next one anywhere, at any time...
Even in a movie theater... Just imagine !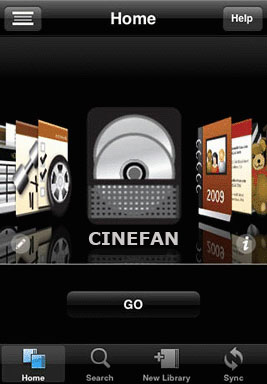 and it would look like this your iPad :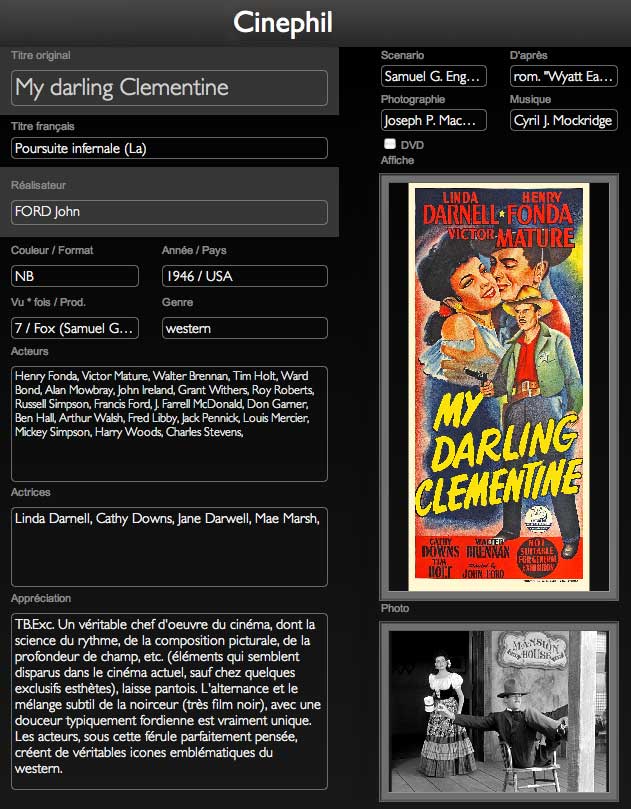 A reference guide for a DVD database and collection
A few years ago, when the iPhone, iPod or did not yet exist, one could rely on PDAs to use the Cinefan movie database in a nomadic way.
The

was a perfect computer for that use. Here are a few views of what you could get with a Psion 3 for instance :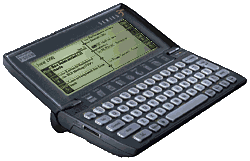 in File view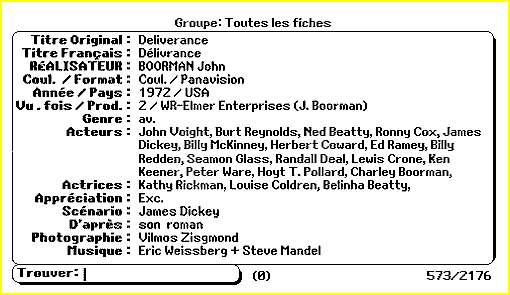 What you see here are screen shots of the French version of the movie database, CINEPHIL.
CINEFAN looks very much the same, but the field names are in English :
"Titre original" becomes "Original title", "Réalisateur" is "Director", etc.
Now in Line view :

Remember : CINEFAN has won the French Psion Club contest for year 2000, in the database category.
CINEFAN is an ideal and unique reference guide and tool for the amateur moviefan, the self-respecting cinema enthusiast, the student or the researcher, and also the DVD collector who wants to build up a DVD library from scratch.
You can of course add any new movie you want and your personal comment.