CINEFAN, the offline Classic Movie Catalog for the moviegoer

American beauty ?



well, I'd rather have a good laugh...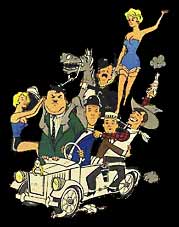 Cast from a movie, movie actress,
movie

actor, director : all the help you need to create a complete filmography

CINEFAN is the only movie database you can download to your PC, Mac, smatphone or Tablet.

All the informations about films and filmography for the moviefan, that you can classify by :
director, producer, actors, scenario, cinematographer, musical score, etc.